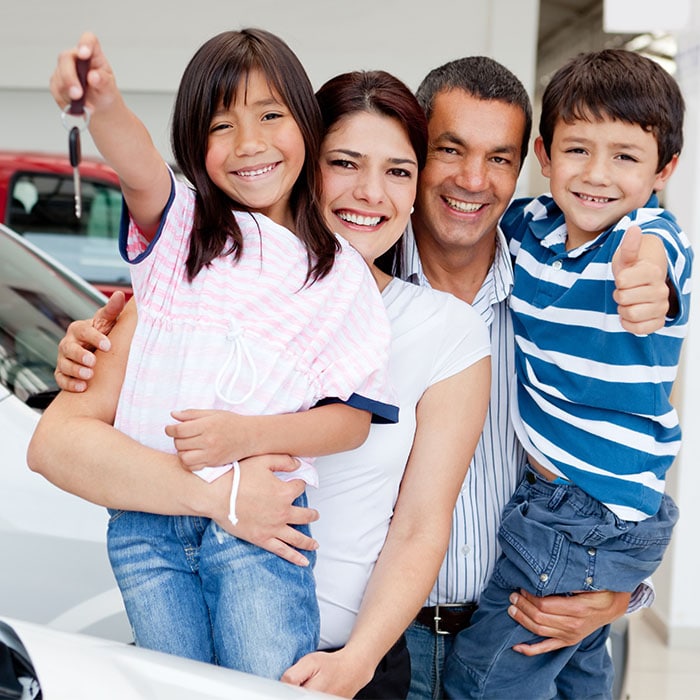 Nothing tests our nerves and patience like shopping for a New Car or Truck. There is so much information thrown in our direction from friends, family and social media. At some point we face the music and finally sit down to do our own research. The Internet is usually our first step in gathering the information we are looking for. We fire up Google and get flooded with results telling you "Price is Key", "Pick the right rebate" or "Negotiate Your Offer". All of these are great advice however, I would make those your last steps in your car buying expedition. I always advise family, friends and visitors to Vision Ford Lincoln with the following steps to guide your through your journey of seeking the right vehicle.
Step 1:
What am I trying to accomplish with this new vehicle?
Identify your "Why". We start car shopping for a reason, whether it is due to a need or we are just bored with our current vehicle. This is an important first step, because it helps us determine which qualities our new vehicle needs to have and which questions we should be asking. For example: How much Horsepower does a Ford F-150 have? What is the MPG on a 2019 Ford Ranger?, What's the towing capacity of a 2019 Ford Super Duty?
Step 2:
What is my buying time frame?
Identify your "When". Now that we have determined if this vehicle is going to be a need or a want, we can now determine how soon we need this vehicle. By figuring out how soon we need to have this vehicle by will help us identify where we need to be shopping based on who has the vehicle that fits your needs available in their inventory or who can locate one in the time we need.
Step 3:
Which Dealership should I visit?
Identify your "Who". As soon as you inquire online about a vehicle you will begin getting phone calls from dealers who will all say they have the best deals and the best discounts. This leaves us to ask, who has the best service after the sale? Remember that old saying, "you get what you pay for"? Well, that can also be true in the car buying world. The added value of how you are taken care of after you purchase your new car can be priceless. Keep that in mind when choosing between the Dealers that have the vehicle you need and want. Look up reviews on Google.com, DealerRater.com, Facebook, Yelp and the other Review sites. This will give you a good insight as to what you can expect after the sale.
Step 4:
What should I expect when I visit?
To ensure a quick and easy car buying process, be sure to bring necessary documents that will help move the process along quicker. Take your two most recent check stubs or proof of income, Title or Payoff Quote for the vehicle you are trading in, if you have a vehicle to trade. Take a list of additional questions that you need to ask to prevent you from forgetting to ask something important.
Step 5:
Did I make the right choice?
Always listen to your instincts. Be prepared to ask for a different salesperson if you feel a disconnect from the one you've been working with. Personalities are just as unique as we are so don't feel bad if you would feel comfortable working with a different salesperson because, this is in fact who will be taking care of you after the Sale.
In closing, is price important? Absolutely. Should Price be your deciding factor? Well unless you are buying for a business or employer, then absolutely not. You are purchasing a long term, large ticket item and you should enjoy it, love it and feel confident that you are more than just another customer, you should know you are an appreciated member of the Dealership Family.